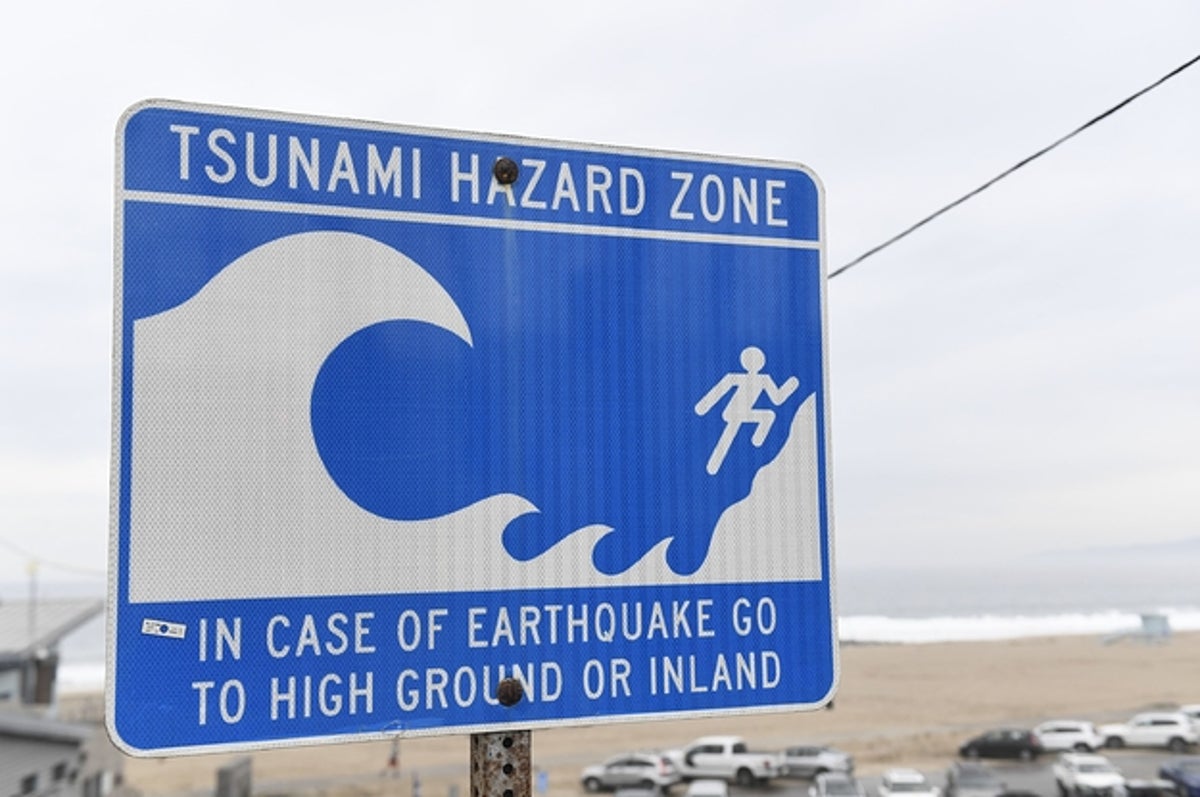 A violent volcanic eruption on a South Pacific island triggered a tsunami advisory and flooding in Hawaii and parts of the West Coast on Saturday morning.
Satellite footage showed a massive plume of ash and smoke and atmospheric shock waves following the Hunga Tonga–Hunga Haʻapai underwater volcano near Tonga erupting on the evening of Friday, Jan. 14.
The boom was reportedly heard as far away as New Zealand (more than 1,200 miles away) and Anchorage, Alaska (more than 5,800 miles away). The ash plume reached up to 12 miles into the air, Tonga Geological Services reported, and dozens of coastal areas, from Japan to Chile, triggered tsunami warnings.
Nukuʻalofa, the capital of Tonga, is less than 50 miles south of the eruption, and many parts of the South Pacific island are reportedly experiencing a near-total power outage.
The US Tsunami Warning System issued a tsunami advisory for the West Coast states, Alaska, and Hawaii, meaning a "potential for strong currents or waves dangerous to those in or very near the water." Waves 1 to 3 feet high were expected along the Oregon and Washington coast.
Maui and Kaua'i saw waves of 2.7 feet high, just under the criteria for a tsunami warning (3 feet). Hawaii's tsunami advisory was canceled just before 8 a.m. local time. National Weather Service reports advised people to stay away from beaches, harbors, and marinas, but that widespread inundation was not expected.
Japan's system issued warnings for Iwate prefecture to the north of its main Honshu island and for the Amami and Tokara islands to the south. Most of its east coast was placed under a tsunami advisory.
Video in Santa Cruz, California, showed minor flooding along the coast. Cal Fire shared video of large waves hitting El Granada, California, on Saturday morning.
Most tsunamis are caused by large earthquakes, but they can also be triggered by landslides or volcanic eruptions. Although the eruption in Tonga was one of the most violent seen by orbiting weather satellites, the amount of water displaced would still be much less than can be caused by a major earthquake. Still, even relatively small surges in sea level can cause damage when water surges into bays and inlets.

Source: www.buzzfeednews.com